After a summer filled with tomato gardening, tastings, canning, dinners and much tomato talk with Mr NC Tomato Man, I am finally back to my blog.

I am excited to share my new toy that I found at my local Goodwill, a 1916 Singer Treadle Sewing Machine.

It was shocking to see it sitting there among the bins of jumbled clothing. I didn't know much about treadles but the machine itself looked in pretty good shape; dirty and missing the belt and the bobbin plate, but the paint and decals looked good. The cabinet on the other hand needed work.

When I got it home I found a great Yahoo group site, Vintagesinger, which got me started in how to clean and oil this thing. I ordered the parts and belt that was needed and spent a week working on it.

The cabinet required some wood glue, as some of the veneer was coming off. I thought I was going to have trouble with the bobbin winder, but it just needed more cleaning with a Q-Tip and tooth pick to get the old dirt and oil off.

After figuring out the best way to punch a small hole in the leather belt (a seam ripper did the trick) and putting the ends together with a metal wire, I got her running.

After she made a tour around our front room, I settled on a location in front of a window in my dining room overlooking the woods (a suggestion by Craig). Best of all, she runs like a dream! I can product perfect stitches (once I got the foot motion down).

I am getting my reproduction Aunt Gracie fabric together to make a quilt solely on the treadle machine.

What fun!

here she is:
Powered by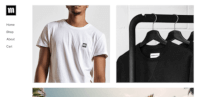 Create your own unique website with customizable templates.