Last Friday Craig and I went out to lunch at our favorite Mexican Restaurant - Cafe Capistrano, off Durant Road in North Raleigh, which just so happens to be in the same plaza as Safe Haven for Cats. I lured Craig in there for just a look, and we were so impressed. They have many beautiful adult cats as well as teenagers and kittens. The cats were in clean large cages (some of walk-in size) with plenty of toys and nice bedding. I was tempted, of course, and Craig seemed to be encouraging me. My eye caught a cute gray and white kitten having a great time with his siblings. Well, to make a long story short, he is now a well- loved member of our family. His name at the shelter was Cronkite, which doesn't quite roll of the tongue; we needed something catchier. And so he is now Sam (or Sammy or

Little Dude or...).

Kip (our Maine Coon) loves him - they are constantly playing, and Mocha and Bud want to love him, but he is still a little shy around the dogs.

Meet Sam!
Powered by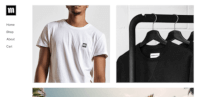 Create your own unique website with customizable templates.