Now that I know how easy ETSY is to use, I have listed my "Nana Bones" golf club covers. I use a knitting pattern that was published in the Boston Globe Newspaper over 50 years ago. My grandmother used to knit these for my father and Uncle Eddie, and they loved them.
Yes, we did call her Nana Bones, her real name was Mary Boner, she was always knitting or crocheting, and it seemed like she was always laughing, she was a delightful lady. Anyway when she passed away, I was given all her old knitting patterns. Most of them are from old newspapers, they include knit Barbie clothes, santa door knob covers, and the golf club covers. They are something I will always treasure.

Powered by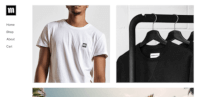 Create your own unique website with customizable templates.