Just back from a great long weekend at the Seed Savers Heritage Farm in Decorah Iowa. Being from the east coast, I have never given much thought to Iowa, but I have to say that it is delightful, from the beautiful farms, to the welcoming people and the miles and miles of corn plants waving in the breeze. I know that I am basing my opinion only on Decorah, but I have a feeling the rest of the state is just as delightful. Decorah has a fun and thriving down town with great restaurants, farmers market, quilt store, yarn store, coffee shop and an incredibly good ice cream shop.

Craig gave an amazing talk to highlight the 40th year of Seed Savers Exchange, and also a great talk on the Dwarf tomatoes. He is so ready to share his knowledge and experience especially with young people. I have heard him speak may times, but this time he really nailed it.
He really is a Tomato Rock Star.

Here are a few of my favorite pics:


Powered by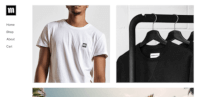 Create your own unique website with customizable templates.